Art project "Ancestral Weaves"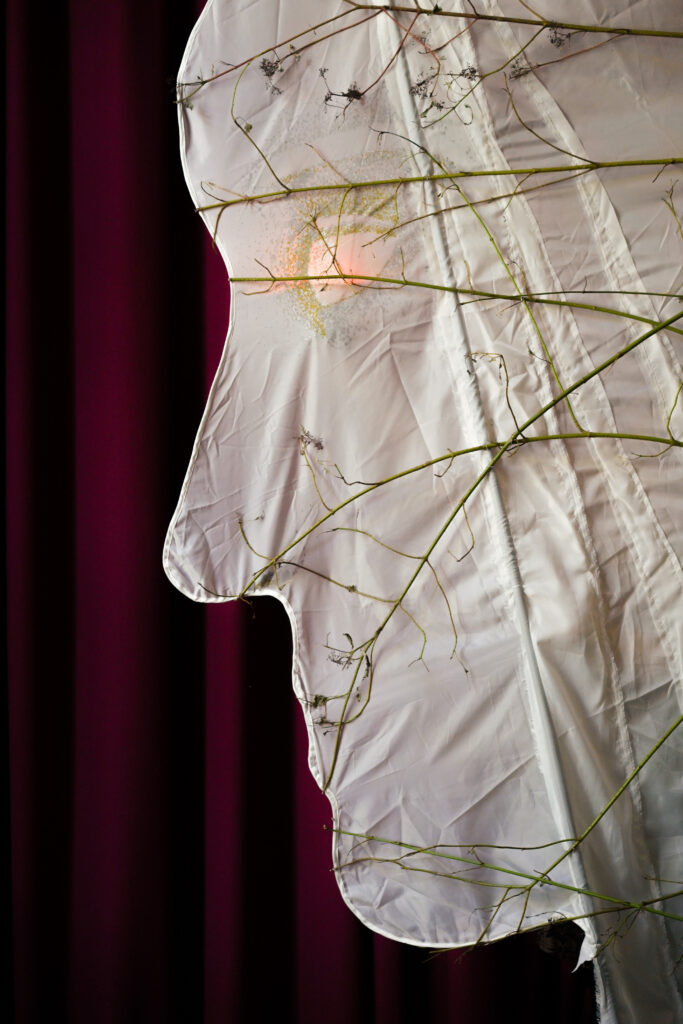 The main topic of the Baltic forum "Baltica-Web 2021", which is ritual, prompted the creation of the project "Ancestral Weaves".
The students of the Art Department of the National M. K. Čiurlionis School of Arts joined the creative process by sincerely comprehending and responding to the idea of the event. They painted the faces of their great-grandparents, grandparents, grandmothers, which they transferred to the white flags symbolizing their ancestors.
The faces of the ancestors will be exhibited in the Bernardine Garden on September 19–22. In the evenings, at 8 pm, they will be enlightened and complemented by a musical composition created especially for the project.
On September 22, in the circle of symbolic flags and faces, there will be a ceremony of lights "Ancestral Weaves", a live musical composition performed by "Trys keturiose", "Lietuvos jaunimo ramuva", "Ratilio", and other forum participants.
The light will be ignited by the students of the National M. K. Čiurlionis School of Arts.
The author of the musical pieces – Dominykas Digimas.
The author – Julija Ikamaitė.